Two more for Deulofeu in Spain U21s win
17/11/2015
21 Comments [Jump to last]
Gerard Deulofeu added to his recent international goal glut with a brace for Spain U21s as they beat Croatia 3-2.
The Everton star scored a hat-trick against Georgia last week in a 5-2 win and notched two more this evening before being taken off five minutes from the end.
---
Reader Comments (21)
Note: the following content is not moderated or vetted by the site owners at the time of submission. Comments are the responsibility of the poster. Disclaimer
Sam Hoare
1
Posted 17/11/2015 at 20:40:51
Hmmm...not helping convince Barca to leave him at Everton. Calm it down Geri for a year or two!
Jon Withey
2
Posted 17/11/2015 at 21:01:55
Does this mean he is coming back with no injury....please.
Chris Wilson
3
Posted 17/11/2015 at 21:09:49
You're right, Sam. Although if Barca are truly interested in Stones as much as Pique is, then maybe we could remove Geri's buyback clause as part of any Stones deal? Just thinking out loud.
Michael Kenrick
4
Posted 17/11/2015 at 22:14:09
Talking of hat-tricks, nice to see that Tim Cahill can still turn it on for the Aussies; he has just bagged himself a first half hat-trick against Bangladesh.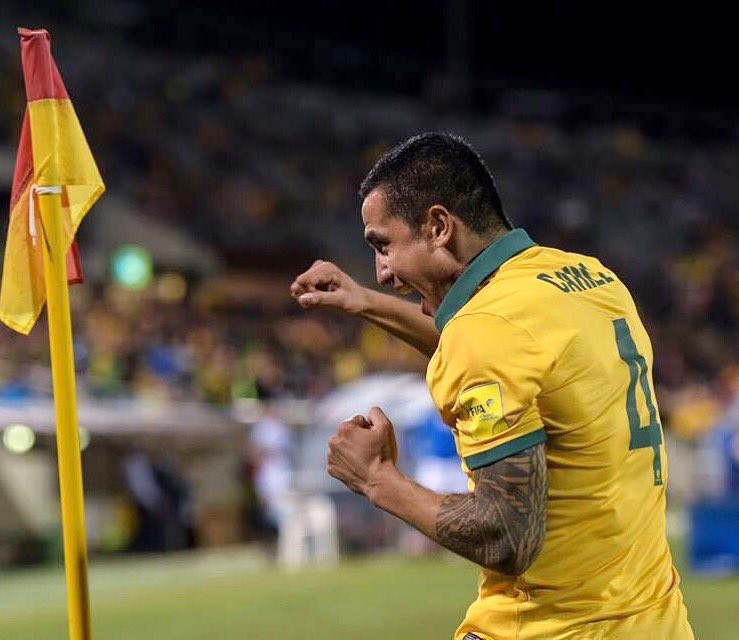 We shoulda neva let him go!!!
Minik Hansen
5
Posted 17/11/2015 at 22:43:51
Keep them coming, Deulofeu! Boosts more confidence, now get at them in Premier League!
COYB. Fantastic.
Anthony Dwyer
6
Posted 17/11/2015 at 22:53:08
Del boy is on fire!

Great to see him progressing so rapidly, hopefully he can keep up the goal spree with the Blues in the Premier League.

Gerri has got to continue to be a first team player and not go back to the bench.
Alan Ross
7
Posted 17/11/2015 at 22:53:36
What position do Spain play him? If he continues like this, it won't be long before he plays regularly for the senior side. I can't see him at Everton beyond this season in all honesty.
Dick Fearon
8
Posted 17/11/2015 at 23:52:59
Congratulations to Gerard and Tiger Tim on their goal feasts. One at the start of a potentially great Everton career, the other a 36-year-old and still with a marvellous goalscoring talent plus a freakish ability to out jump much taller blokes.
Harold Matthews
9
Posted 18/11/2015 at 01:24:16
We'll just enjoy him while he's here. A remarkable talent with such zest for the game.
Watched our three boys in the England U19 match the other day. Fullbacks Jonjoe Kenny and Calum Connolly and in midfield Ryan Ledson who played the 2nd half. They all did okay, especially Kenny and Connolly.
Must give a mention to a familiar foe at academy and senior level. The Sunderland whizz kid, Duncan Watmore.
He sat on the bench watching England U21s trailing 0-1 to Switzerland. With just over 18 minutes left and substitute attackers not getting anywhere, coach Southgate played his last desperate card. He brought on left winger Watmore. 15 minutes later, England were winning 3-1. The kid had run riot. Scored one, brought down for a penalty which was converted and laid on an assist after a dazzling dribble. Awarded MotM but Southgate never mentioned his name in the post match interview.
Released by Man Utd age12 and playing non-league when Sunderland picked him up, I'm not sure whether he was scouted or recommended but it makes one wonder how many other likely lads are out there.
Ernie Baywood
10
Posted 18/11/2015 at 04:23:48
Absolutely, Harold. Modern football is such that players don't tend to stick around too long.
If we've got players who are good enough to concern us regarding keeping them, then let's just enjoy having good players.
Duncan McDine
11
Posted 18/11/2015 at 06:56:14
Great to hear about Del Boy and Cahill banging them in. I love Timmy Cahill, but think he left at a good time.
Someone mentioned that they think Geri will be off at the end of the season, but I disagree – I'm sure he respects the platform that Everton have provided to develop his game. Why take another step back at his young age?
Abhishek Saha
12
Posted 18/11/2015 at 07:08:23
Rest Barkley this weekend against the Villains. Play Mirallas (L), Kone (C) and Deulofeu (R) behind Lukaku. Barkley can come on later as a sub for any of three. Play Gibson in place of McCarthy.
Both Jamie and Ross had decent runouts in the international break and could do with some rest or else they will add to our hammy list which never seems to dwindle. Gibson featured in the squad for both of Ireland's qualifiers as an unused sub so I am hoping he is medically fit to start. COYB!
Michael Neely
13
Posted 18/11/2015 at 09:37:01
Surely any return to Barcelona would have to be agreed by Deulofeu?
If by some strange quirk of fate he chose to stay at EFC then I don't see what Barca could do apart from negotiate another deal, or, forego the buy back clause. In fact Everton should try to negate the clause ASAP.
Harold Matthews
14
Posted 18/11/2015 at 11:30:03
Whatever happens with Deulofeu, it seems that being happy with Everton has had a very positive effect on his game. A chirpy character, he will definitely recommend us to his Spanish U21 team-mates.
Brian Harrison
15
Posted 18/11/2015 at 12:16:34
I just love watching this kid play football, I said on his first spell he was like Alex Young on speed. Yes, there will be days were nothing will come off for him, and he will have us tearing our hair out. He is the one player that I really get a buzz out of going to Goodison to see.
I would love to know more about the buy-back clause that he has in his contract. Does it stipulate a set price or a timescale?
Jonathan Miller
16
Posted 18/11/2015 at 14:43:42
In my opinion Gerard Deulofeu is way ahead of Ronaldo at the same age. I'm afraid we are just going to have to cherish the moment. Some of his assists have actually been world class this season.

I would rather watch him every week even if he fails to get past his man half a dozen times than watch six punts up the field, as it's only a matter of time before he does something just breathtaking!
Brian Sephton
17
Posted 18/11/2015 at 17:37:24
According to the press he has a time and a price to go back but, as said before, if he doesn't want to go Barca would be between a rock and a hard place.

I said he was like a headless chicken whilst on loan but he is really proving me wrong (I am glad to say) – good coaching or luck I don't care.

As for comparing him with tenderfoot - well time has moved on, we all know gifted as he was. The pub might have gotten in his way – not that I am saying he was a drinker – but the game was so different then.
Sam Hoare
18
Posted 18/11/2015 at 20:44:09
If Barca come calling he will be off like a shot. They are his club. Unless perhaps they only buy him back intending to sell him elsewhere for a profit.
I believe the deal was something like they could buy him back next Summer for £8m and then for £12m the one after. Can't remember the exact figures but if he keeps playing as he has done for the last month I reckon he'll be gone sooner rather than later. Let's enjoy him while he's here...
Harold Matthews
19
Posted 18/11/2015 at 21:33:41
Judging by one of his hat-trick goals, he is also a freekick specialist. The way he got the ball to fly over the wall with dip and pace was quite astonishing.
Dennis Ng
20
Posted 19/11/2015 at 17:22:49
I don't see why we can't keep Delboy if we outbid Barca's buyback clause. A tad expensive but well worth it imo.
We also should start slapping huge buyout clauses for our players. We have a good group coming through and surely interest will be coming next summer.
Barry Lambert
21
Posted 20/11/2015 at 17:37:53
I've got a horrible feeling that the buy-back clause figure is a measly £6.3 million.
This being the case, then the deal we have with Barca looks more like a tarted-up loan deal. He is now the captain of Spain Under-21s, he's banging goals in for fun. I hope I'm wrong about that figure but it doesn't look good...
---
Add Your Comments
In order to post a comment, you need to be logged in as a registered user of the site.
Or Sign up as a ToffeeWeb Member — it's free, takes just a few minutes and will allow you to post your comments on articles and Talking Points submissions across the site.
© ToffeeWeb